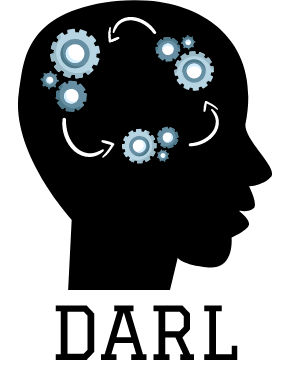 Decision Awareness
in Reinforcement Learning
July 22, HALL G T2500 at the Baltimore Convention Center
---
Summary
This workshop is about decision awareness in RL, which we refer to as the knowledge that each of the components of an RL system should be explicitly trained to help the agent take the optimal action. Classical examples of decision awareness include:
Learning aspects of the dynamics that are important for decision making and not modelling irrelevant parts of the world
Training a critic to directly aid policy optimization instead of focusing on return prediction only
Addressing the sequence of learning problems faced by an agent in its entirety instead of treating them in isolation
Meta-learning algorithmic components that optimize the learning progress itself
For a list of representative papers, please visit the resources page.
Important Dates
| | |
| --- | --- |
| Submission site opens | May 1, 2022 |
| Submission deadline | May 27, 2022 AoE |
| Decisions announced | June 13, 2022 |
| Camera-ready and video submission due | July 1, 2022 AoE |
| Day of workshop | July 22, 2022 |
Program Committee
Akram Erraqabi
Alberto Maria Metelli
Alexander Grishin
Adrien Ali Taiga
Amarildo Likmeta
Aneri Muni
Ankesh Anand
Annie S Chen
Arsenii Kuznetsov
Arushi Jain
Brandon Cui
Chris Lu
Claas A Voelcker
Clement Gehring
Dilip Arumugam
Eric Graves
Haque Ishfaq
Harley Wiltzer
Jacob Buckman
Janarthanan Rajendran
Jesse Farebrother
Khimya Khetarpal
Kristopher De Asis
Louis Kirsch
Lucas Lehnert
Mahan Fathi
Mandana Samiei
Manuel Del Verme
Matteo Papini
Matthia Sabatelli
Maxime Heuillet
Mehdi Fatemi
Michel Ma
Nikolaus H. R. Howe
Raymond Chua
Romina Abachi
Safa Alver
Shruti Joshi
Tianwei Ni
Timon Willi
Vincent Mai
Yi Wan
Zhixuan Lin
Official Sponsor

To contact the organizers, please send an email to darl.workshop@gmail.com.
Thanks to Rishabh Agarwal for providing this template.